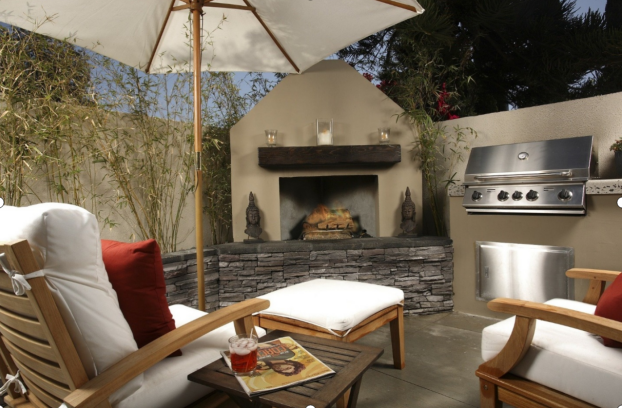 Backyards are often an overlooked parts of homes, but they can say a lot about what is going on inside the house. They're the perfect place to chill and relax with family, so everyone wants them to be casual, fun, colorful and most of all, comfy. Homeowners are always looking for ways they can upgrade their backyards.
Shade Sails for Backyard
The best way to find protection from the harmful UV rays and add an aesthetic touch to your outdoor setting is by installing shade sails. Shade sails are available in a variety of shapes, sizes, and can even be in custom-made designs. They are easy to install and go with most aesthetic choices in the backyard.
Tips to Choose the Right Shade Sail
Given that there's a lot of variety, it can be hard to decide which style of shade sail would be best suited to the backyard. This guide can help you with that.
Decide on the Area
You know that you want shade sails installed in your garden, but you also need to decide on the area you want shaded. Whether you would like the garden area to be shaded, the sitting area, the porch — one great thing is that shade sails are easily moveable and you won't have to stick with whatever you decide on forever.
Choose the Structure Smartly
Most shade sails are attached to existing structures like your house or the garage, which is as good a start as any place else. One thing you need to consider is that the structure you are attaching the shade sail to is strong enough to withstand strong winds and any harsh weather conditions.
Choose the Shape, Size, and Color
Getting a custom-made shade sail for your backyard is a good idea as it provide you with the option to be creative. The Imagination's the limit when you have full control over the color, shape, and size of the shade sail you're getting installed.
Make an Informed Decision
Given that you have some idea of how shade sails work, your best bet to nailing your backyard look is to consult a shade sails manufacturer who can provide you with the right assistance and custom-made shade sails according to your choice.
At Shade Sails Online, you can find the best shade sails online from trusted shade sales manufacturers who can provide assistance in choosing the best shade sails for your home.
Contact us today to learn more.